26-10-21 Pride of Andover Award Night
It was a glittering award evening to celebrate the local unsung heroes of Andover. The 15th celebratory evening was held at the Lights Theatre https://www.thelights.org.uk/ in central Andover. Nicky was absolutely honoured and delighted to be nominated by three people in the town and selected as a finalist in this years prestigious event. To anyone outside the town these awards mean nothing, to anyone in the town they mean everything!
Nicky was nominated for the Heart of Gold award category as she offered free counselling to 9+ residents of Andover during the Covid-19 pandemic. She was also fundamental in helping set up and recruit the hordes of volunteers for the Andover Isolation Group who also won an award that night. Whilst also shopping and collecting prescriptions for the shielding groups in the town. Nicky said on the night ' I like/love people and if you have a skill set and we are short why not use it'!
Having volunteered at the Pride of Andover for the last 10 years and having seen a whole host of amazing finalists and winners, Nicky would much rather be behind the scenes than in the limelight.
The awards now sit pride of place in the TLC Counselling Hub counselling room for Nicky and her clients to look enjoy.
25-10-21 Everything in one place…
I am so delighted to have all my published article from the Counselling Directory all safely stored in one place. Head over to the link if you fancy a browse.. http://tlccounsellinghub.co.uk/published-articles/
06-10-21 The TLC Hub has reached over 1000 client hours!
Over at the TLC Hub director Nicky Bates was absolutely thrilled to have accrued her 1000 client hour in September. Nicky remembers so vividly her very first client hour with Andover Mind. Never in her wildest dreams dreams did she think she would reach this target so quickly. Nicky takes great pride in her work with her clients, and sees it as an honour for every hour that she has with them!
06-10-21 Woweee 4th Article Published!
We are absolutely delighted over at the TLC Hub to have our 4th article published with the Counselling directory. Hub director Nicky Bates has been working a lot with clients recently on the different masks they wear. Nicky believes true authenticity, and being your true authentic self is key to a fulfilling future. Click the link below to read the latest article.
https://www.counselling-directory.org.uk/memberarticles/the-unveiling-of-the-societal-masks-we-wear
04-05-21 When are the TLC's Doors Opening again??
The TLC Counselling Hub have decided to be cautious in rushing back to face-to-face counselling for the time being. Having worked very successfully online for over a year, the Hub's director Nicky Bates, who has also been working as a Covid-19 vaccinator locally, has decided to put the grand opening on hold for now.
Nicky and her clients have adjusted amazingly well to working on a variety of online platforms. Who knew that counselling online would be so effective. Nicky has particularly enjoyed meeting the pets, babies and seeing some clients more at ease in their own surroundings!
18-03-21 So What have I been up to? Supporting those who have been supporting others!
Since early January I have been offering free counselling to two Frontline 19 workers. It was brought to my attention that these workers following the current Covid-19 pandemic, were, whilst supporting others, really struggling with their own mental health and well being. As an ex-nurse I know only too well the pressures and stresses this type of job can create. Nothing however, could prepare anyone of the emotional toll the pandemic would take. It is important for me in these difficult times to support these essential pillars of our community!
10-02-21 Wowee 700 Hours and Counting!
Over at the TLC Counselling hub last week we were ecstatic to have reached over 700 hundred client hours. If we equate that to days that is nearly 30 24hr days sat in the therapy chair. The Hubs Director Nicky Bates couldn't be more proud of the Hub's success, and is looking forward to gaining accreditation in the next few months.
So What Have been up to over the last Few Months??
As we all aware we entered Lock-down 3 on the 4th of January just when we should have been going back to work and school after the Christmas hols. We didn't let Lock-down 3 dampen our spirits and Nicky the TLC Hub founder dusted off her old nursing sisters uniform and retrained as a Covid-19 Vaccinator. In between her weekly counselling sessions, Nicky can be found administering the precious vaccines at the Lights theatre.
Nicky said recently 'I love helping out at my favourite theatre there is a real sense of camaraderie here between the staff and volunteers'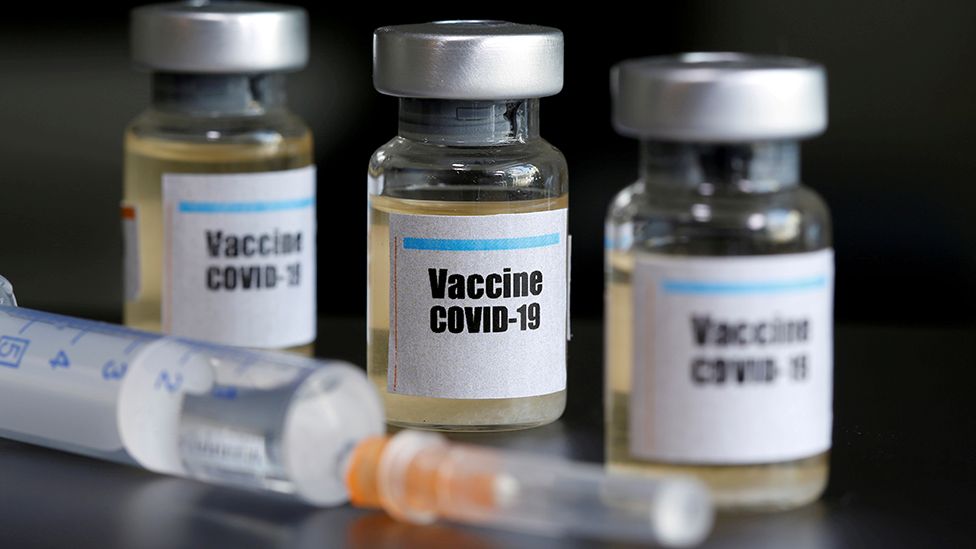 12-12-2020 We are delighted to have an article published…
Over at the TLC Hub we love writing articles especially when we have interesting subject matter to write about! Our recent published article via the Counselling Directory Website has received good reviews and even a few enquiries off the back of it!
please go and have a look.. https://www.counselling-directory.org.uk/memberarticles/its-all-about-the-love
We are Covid-19 Secure are you?
03-10-2020 All about the love….
Having just attended my second attachment day workshop, it never ceases to amaze me just how absolutely fundamental attachment is to the young developing child. What we are given or not given by our primary caregiver in those early years, predominantly from 0-7 shapes our foundation stones to life!
The fabulous key note speaker of the day Jeff Lane, a well known speaker on this subject matter offers that attachment can quite simply be at the very route cause of many of the client issues that present in the counselling room.
Secure Attachment it is thought about 53% of the population have a secure attachment base. However counsellors and psychotherapists would argue strongly that this number is too high. These are the person you would not expect to pitch up for counselling unless they have a bereavement or sudden trauma. Their reset button is a good one! They adapt and cope with change very well, and are self assured and competent in their image of self.
09-09-2020
We love being creative over at the TLC Hub and we are very pleased with our mask that we made. If we have to be safe may as well be safe in style! Be your own kind of wonderful.
03-09-2020
09-07-2020
We are delighted over at the TLC Hub to be part of the Olive Branch Training Team. We joined in March 2020, and have helped facilitate 2 x 6 hours of CPD workshops for qualified and trainee counsellors. We are also offering a regular Loss in Lockdown series to help us voice our concern in these uncertain times.
The Olive Branch Counselling Service has been in operation since 1997, offering talking therapies to the people of Winchester and the surrounding area. Their values are firmly planted in respecting the individual and offering honesty, kindness and dignity to anyone with whom they work with. They do not discriminate in any way against people of differing creeds, backgrounds or ability. We are now looking to expand our service to reach a wider number of people both in and around the Winchester area.
30-06-2020
100 Days!! So what have we been doing during Lockdown?
We are 100 days into Lockdown so what have we been doing during this uncertain period over at the TLC Hub? We Joined the Andover Isolation Help Group in early March with the aim of supporting vulnerable Self-Isolating Andover residents with shopping and collecting their prescriptions.
What we ending up doing quite early into the process was verifying and briefly interviewing the volunteers as the group began to grow. We then realised some people were needing mental health support during this difficult time. Nicky Bates the Director of the Hub offered free counselling to 8 individuals during Lockdown. Nicky is currently still offering counselling to 4 Andover residents free of charge. She also shops weekly for two elderly residents who could not get to the shops.
The Andover Isolation Group was the brain child of local teacher Tori Rist, and with an armful of loyal committed volunteers many who are still volunteering today (Tamsin, Nickie, Jon, Kel) to name but a few! Tori's insightful vision certainly needs to be recognised, as without this none of their successes would have developed.
The group went from strength to strength and local Councillor Victoria Harber set up food deliveries from the Queen Charlotte Pub and prescriptions were being dropped to the Andover Radio love bus for volunteers to drop off to the self isolating folk of Andover. A buddy telephone call system was then set up by Tori and Nicky which is still being utilised today.
As we move out of Lockdown one thing that is for certain is the real spirit of a community coming together in a crisis, and one that the TLC Hub feels very proud to have been a part of!
11-05-20 Exciting Online Anxiety Course
Over at the TLC Counselling Hub we are delighted to run our very first online training event on the Saturday the 23rd May at 2pm. For a small donation you can book a ticket for the Eventbrite session. The event will be run through Zoom and an identification number and password will be sent nearer the time.
https://l.facebook.com/l.php?u=https%3A%2F%2Fwww.eventbrite.com%2Fo%2Ftlc-counselling-hub-30276959458%3Ffbclid%3DIwAR2RFGZxkX_RTpDpw7y8YwH38nDtPc4iHuX-ON2ejMSP_f3O6r0PgWbcMMU&h=AT1JKGJiot-GwBGv6yk7qJg298FrxpEjkKRO6j6bDNUClwrCja1Zq6ZQRFnpb7Pr114r9d6-UtE2QuoKlaSjPM6aBJrSq_UuFMbDcW99PPuRL4_Mr5EcenZmW6ymejT1Pw&__tn__=-UK-R&c[0]=AT3LZbqbeQ5tJrCrXVne3weL5btPBT-WwgvXR4PdF55N1MI9rFehC_PtSg0wfW2899pLGuoHIfjeyr6bikGKNx6oOqP8tBdURKl6YO2dLmwMwQuLimoIEb6t9EEQZzMcQOp49TpkthlKuqEksWE3q3kpsb1oEVgKXnNUJRJ2TS1yLdMbJY9TV4jEKiNL6A
02-04-2020
Over at the TLC counselling Hub we were delighted to receive free online advertising by the very generous Love Andover Radio station. They are supporting and promoting local companies who are still running during the Covid-19 crisis. Like many local busineses the TLC Counselling Hub are learning to adapt and change during these very uncertain times We are now offering oline counselling via Skype, WhatsApp, Zoom or Facetime.
THANKS LOVE ANDOVER RADIO
We are delighted to have reached our 200 hundredth client hour over at the TLC Counselling Hub. We started with our first client hour at the end of July 2019, and cant quite believe we have already reached this staggering number! Thanks to all our wonderful clients past and present, We really could not do it without you!
In the COVID-19 Chaos….It's all about acting responsibly!!
It is time to take responsible measures!
With the deadly Corona virus (COVID-19) spreading uncontrollably through the UK at an accelerated rate, it is time that as a nation we started acting responsibly for our actions!
It really saddened us over at the Hub today that whilst on our weekly shop, not only did the hand soap ailse looked all ransacked and dishevelled, but the toilet roll ailse looked like the Andrex puppy had become a figment of our long lost imaginations! Please think people before you panic buy!!
THINK!!
Think of the elderly generation who may only be able to do their shop once a week!
Think of the people on low incomes who cannot afford the £3 bag of gluten free pasta that is the only pasta left on the shelves.
Think of the disabled people who may not be able to reach that last out of view bag of rice.
Think that by panic buying it only causes more panic, and thus creating the ripple effect!
Think of the anxiety sufferer who struggles enough just to make it to a supermarket. Panic buying, and increased people in a confined space only heightens their anxiety!
Think about the vulnerable and at risk groups, will you be doing anything to help in your local community?
Think about the Drs and Nurses and all the other medical support helping us around the clock through this crisis!
Think that by scaremongering and constantly uploading negative posts on social media platforms about COVID-19. What is your objective here? Are you actually helping and being kind?
Think, keep updated and informed from reliable sources.
Thank you for thinking!
Choosing The TLC Hub's Crystals & Stones wisely…
We love buying rare gems for the TLC Hub, and today 08/02/20 we discovered this beauty in Ilfracombe North Devon. We didn't notice the rainbow fleck until it was being photographed which makes it extra special.
What's so special about Labradorite then?
Labradorite is a popular decorative stone because of its labradorescence, which creates a dazzling optical phenomenon of a blue green to deep blue sheen that shimmers in the light. Other varieties, including rare specimens, offer a stunning rainbow of green, violet, or orange shimmer called spectrolite. Thanks to the parallel formation of mineral intergrowths within its structure, these lights bounce back-and-forth, which creates its distinctive shimmery, ethereal effect. the Labradorite stone is a special crystal to keep close by because it reminds you of the natural beauty of the cosmos.
Discovered in the 18th century, the Labradorite meaning refers to the region of Labrador in Canada where the stone was first mined. Geologists were immediately enthralled by its shimmering iridescence and deep blue-green shades. But long before this discovery, the native peoples believed that the Labradorite crystal stone meaning was connected to the Aurora Borealis and its spectacular flashes of light, the most spectacular sight on earth. Labradorite reminds us to go outside, look up the stars.
With its pearly sheen of iridescent blues and greens, the colour of water, Labradorite harnesses the life-giving elements of the planet and opens up the mind to multiple levels of consciousness that goes beyond everyday reality and our outdated belief systems. Labradorite crystal healing properties are linked with the third eye chakra, the energy field that ignites spiritual expansion and higher levels of the mind and spirit. If you're looking to expand your mind and increase your spiritual growth this is your stone.
Healing Properties
♥ Transformation ♥ Promotes psychic abilities ♥ Helps with anxiety, stress strengthens our will ♥ Stimulates imagination ♥ Calming
A stone of transformation, Labradorite is a useful companion through change, imparting strength and perseverance. It balances and protects the aura, raises consciousness and grounds spiritual energies. Really what is there not to love about this beautiful mystical stone!!
Wow indeed over the Christmas and New Year Period the TLC Hub took 9 new enquiries from new clients. This now puts our Hub total up to 23! We are attracting clients from different towns and the age group ranged from 20-71. It really has never been a better time to reach out and talk to someone. Someone is always listening!
02-10-19 We are delighted to upload these very colourful pictures. This beautiful elephant was very thoughtfully chosen for us and has travelled all the way from sunny Tanzania. She now hangs beautifully in pride of place and arrived safely to brighten all of our days .
Over at the TLC Counselling Hub we are feeling a tad excited today as our listing on the counselling directory website has just been launched. If you have time head over to the link below your feedback is always very welcome. Thanks in advance.
We have been seeing clients now for 1 month!
1st August 2019 The TLC Counselling Hub goes live…
Over at the TLC Counselling Hub we would like to say a massive thank you to Elliot Binks from the Andover Advertiser for coming to visit us at the TLC Hub a few weeks ago, and also for his very sizeable write up in the community paper. We have already taken a few web and e-mail enquiries following the publication
3….2….1.… Lift off whoosh the TLC Counselling Hub launches today…..